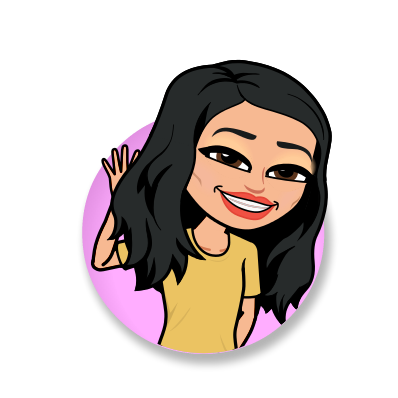 Hi.
Besides enjoying long walks on the beach, I am fascinated about the relationship between business, technology and the people it serves. I'm on a mission to link these entities to create products that help us do more.
---

Includer
Teamwork is beyond completing a task, it is also the journey of reaching the shared goal. Being an effective listener and having the ability to create a welcoming environment is why I succeed in teams!

Adaptable
As a Lifeguard and Swim Instructor for 3 years, I've learned to approach any situation calmy to find the best solution.
Self-Motivated
After 13 years, I achieved the Royal Conservatory of Music's ARCT Performers Diploma with Honours. Along the way, I was challenged to think creatively, persevere and develop strong work ethic.
Experience.
Projects.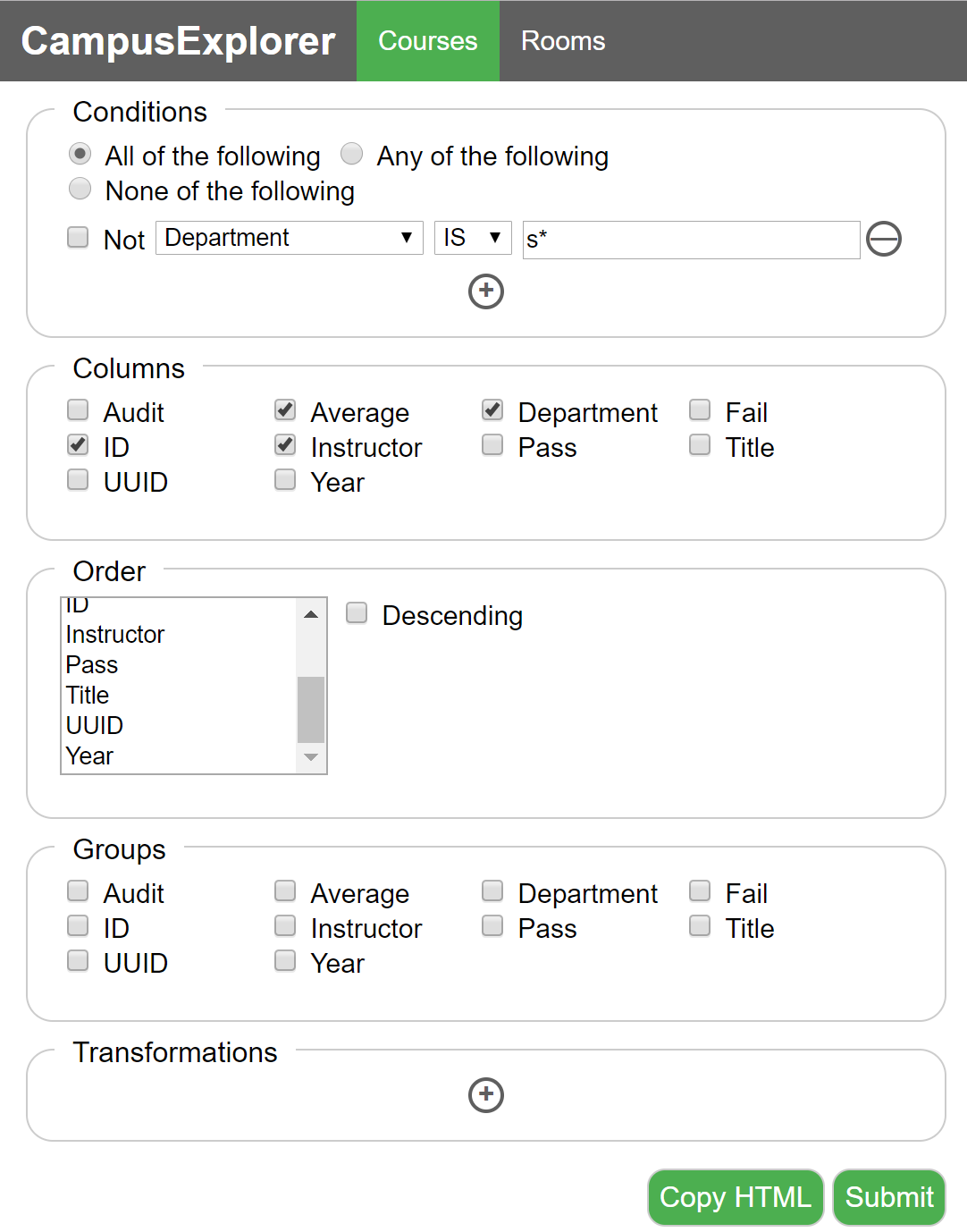 About
CampusExplorer is a full- stack web application that enables UBC students to query UBC's courses and room data; course averages, instructor, pass/fail numbers and etc. Furthermore, users can group data and create dynamic transformations to filter data as needed.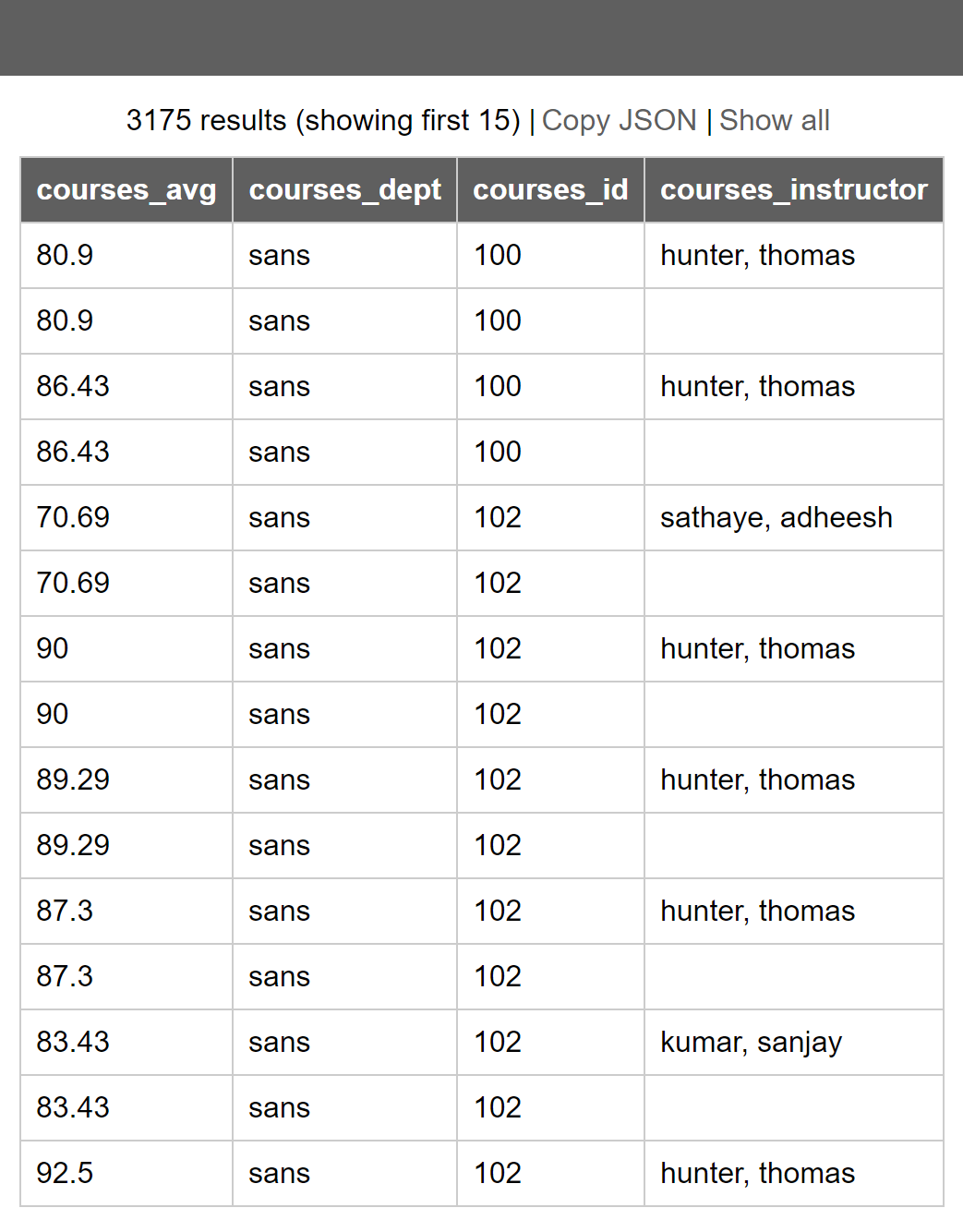 Capabilities
Data for room and courses are loaded as a zip file which is then parsed into JSON file (courses) and HTML file (rooms). Data is then validated and parsed into JSON format to be stored in ./data folder which can be accessed. Queries generated through UI will be validated and used to filter dataset.
GitHub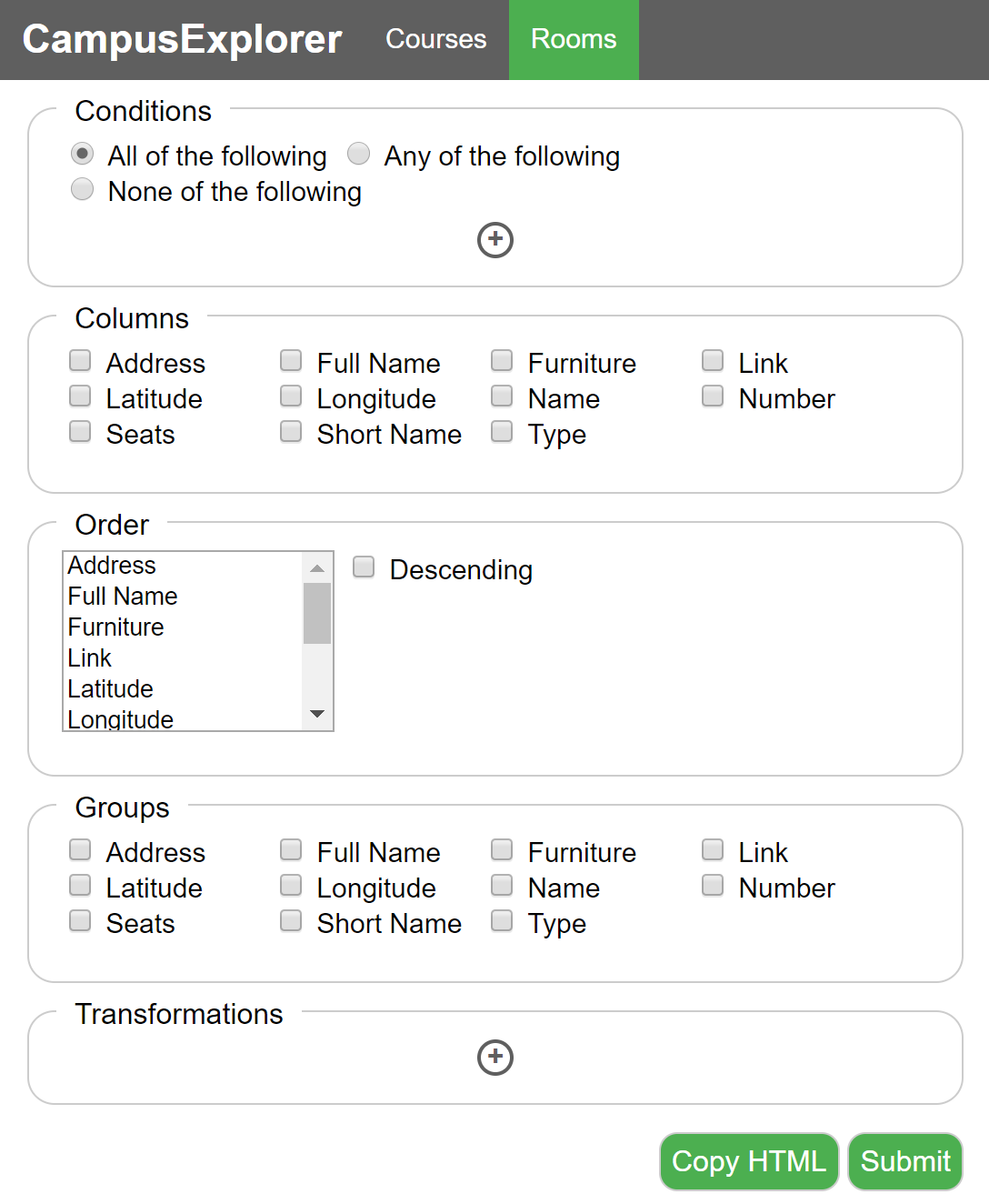 Structure
Backend: Node, TypeScript.
Frontend: JavaScript + HTML + CSS.
Testing: Chai + Mocha + Karma.
Libraries: Restify.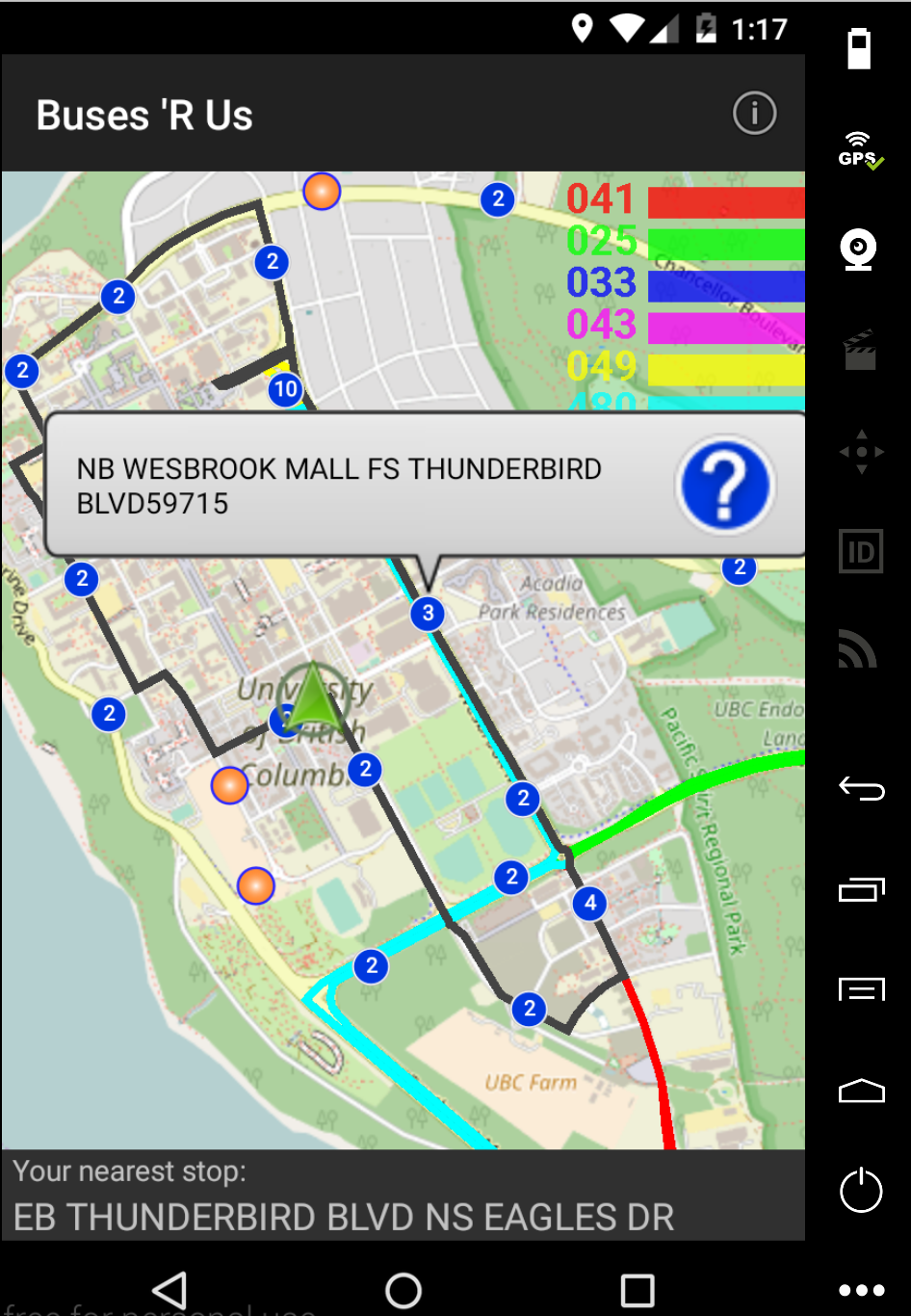 About
BUSES 'R Us is an android application that enables Vancourites to easily navigate around the city through live information of the Translink bus system.
Capabilities
Live arrival times of each bus stop in Vancouver are displayed by parsing information from the Translink Open API. In addition, users are able to identify their location on a map with surrounding bus routes and stops. It also allows the user to identify the closest stop to them within 10km radius.
GitHub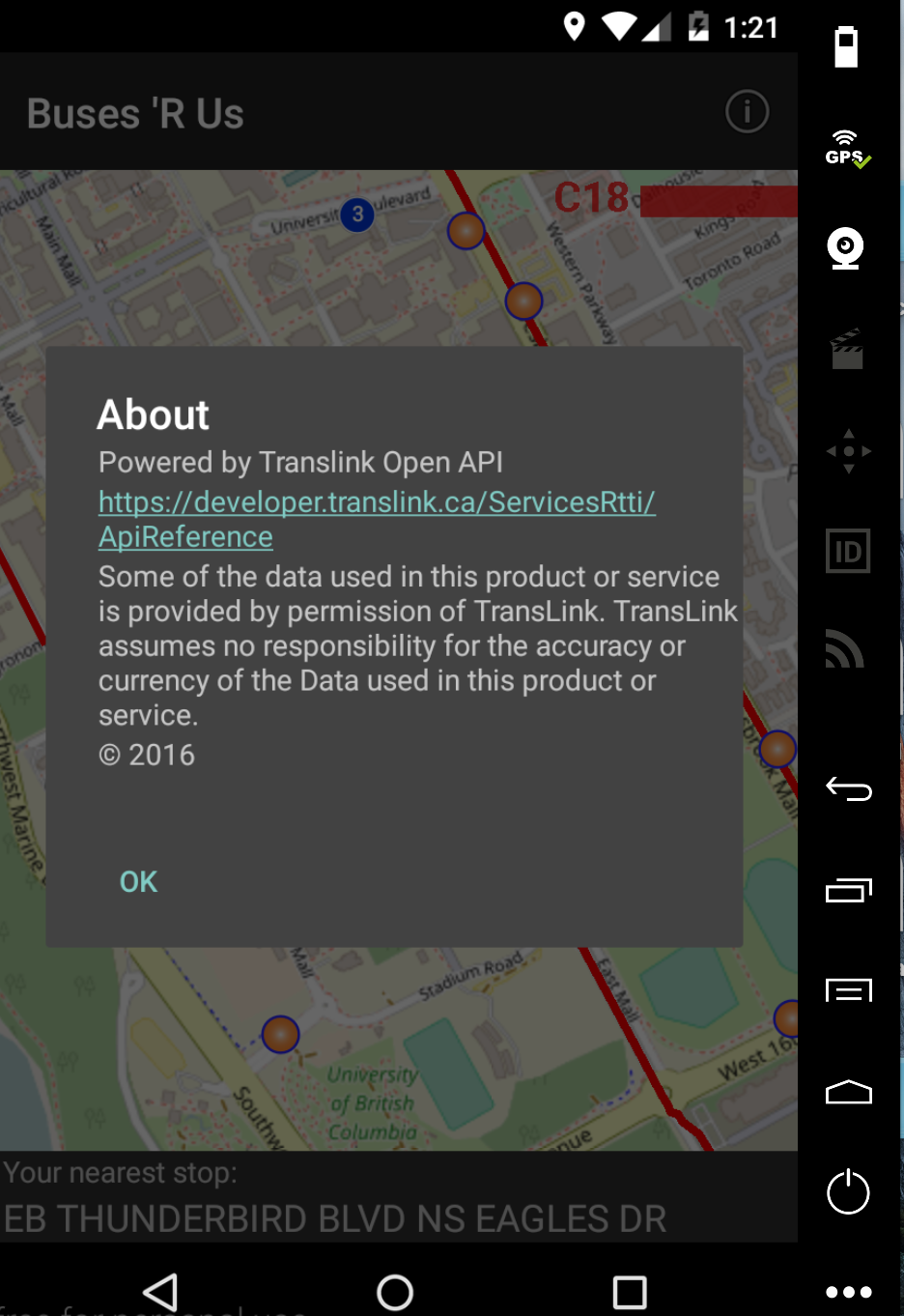 Structure
Java + JUnit + IntelliJ + GenyMotion.
About
Responsive personal website fully designed and created by me.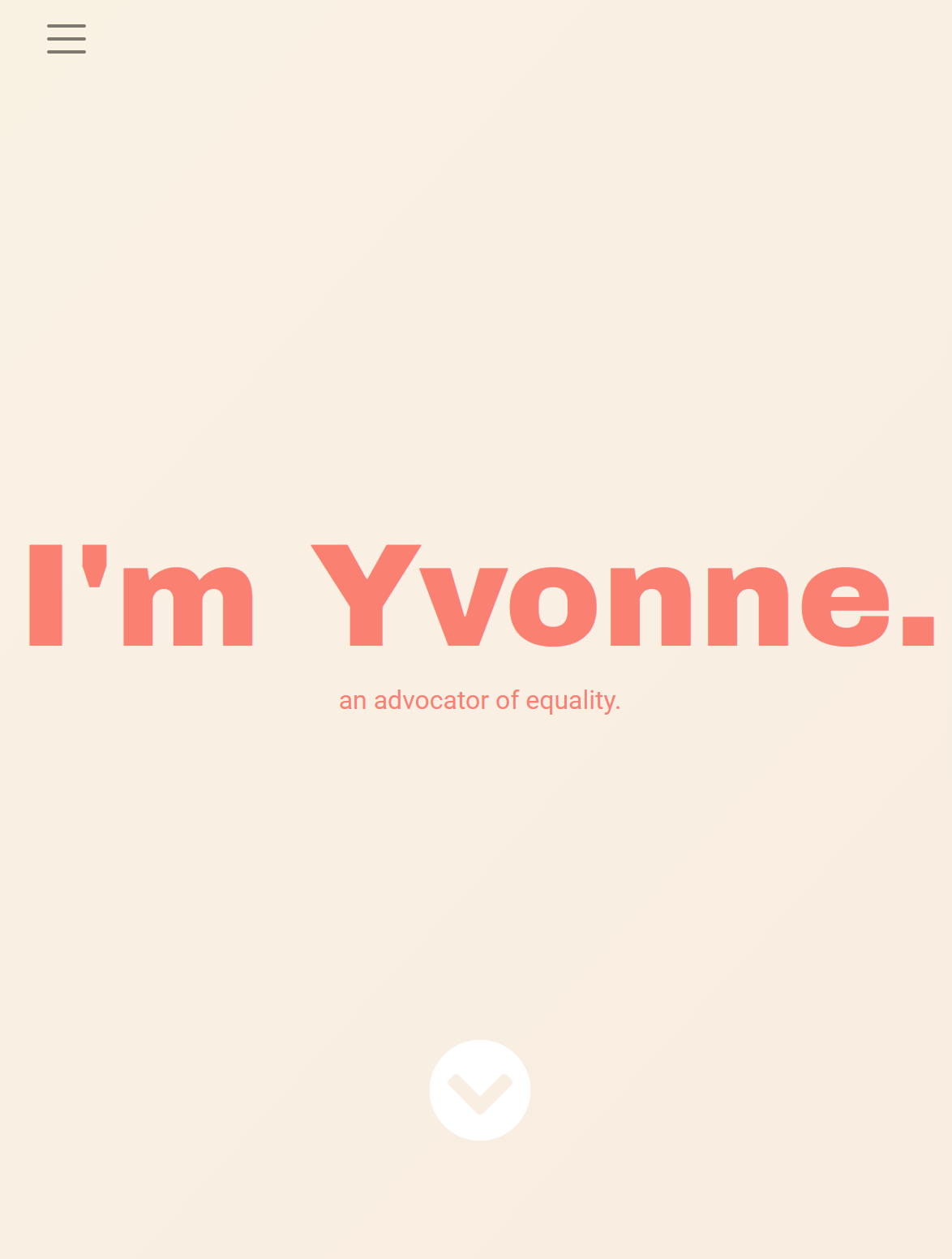 Capabilities
Designed to highlight my web development skills. Website will adjust accordingly to window size.




GitHub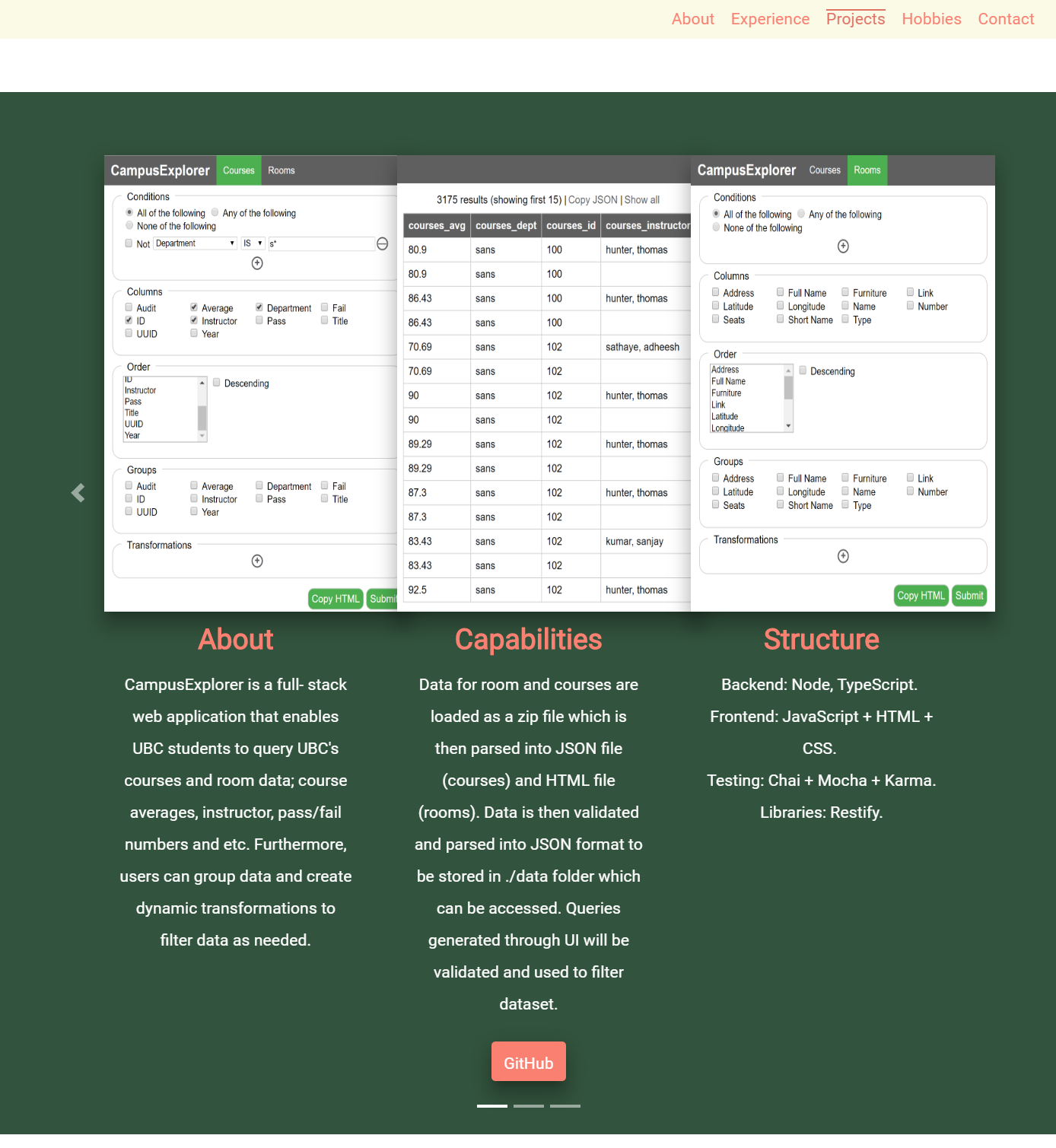 Structure
Javascript + JQuery + Bootstrap + CSS + HTML.
Previous
Next
Beyond Code & Business.

Water Activities
I may have been a fish in my previous life. I enjoy all activities in the water; including swimming and surfing.

Media
I have a passion for writing and content creation. On my free time, you can find me around Vancouver scouting for picture worthy locations. I also hosted

Adventures
I'll always find time to go to new places and experience different cultures. I don't have to go far to always find a new adventure!